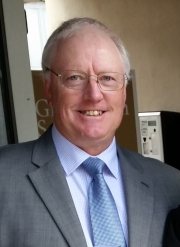 Tony Pomphrett, Managing Director
Tel.
01206 586580
Mobile.
07973 392260
Email.
tonywpfinanceme.com
Delivering a great service is about the people who deliver that service. We are a team of talented, experienced individuals who are committed to providing the best outcome we can for our clients. The relationships with the lenders, our lending partners and our technology providers is a very important part of our success and we are continuing to develop these. A mortgage is still one of the biggest financial commitments most people make in their life and that is not a decision that should be made without professional advice. We still offer free initial consultations or assessments which provide you with the information you need before you make that decision. Everyone's situation and circumstances are different and the choices available now are huge. If you need help raising funds secured against a property, you have come to the right place.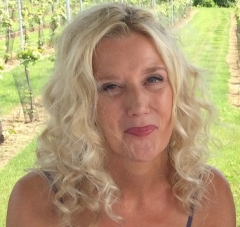 Claire Adams, Operation Director
Tel.
01206 586580
Email.
clairewpfinanceme.com
I began my career in London at the tender age of 17 and gained invaluable admin/secretarial experience working for large City corporations for 10 years. Returning to a local environment I continued my career working for a well-established wine company combining the perfect balance of my love of wine with my skills in administration! I joined Tony in 2009 and the business has grown consistently. We are very much a family unit and I am so proud of what we have achieved. We work well as a team and our experience of dealing with Banks and lenders ensures the process is as stress free as we can make it for our clients.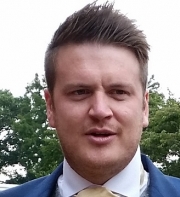 David Pomphrett, Director (Mortgages & Protection)
Tel.
01206 586580
Mobile.
07590 378452
Email.
davidwpfinanceme.com
After a brief spell working with a major high street Bank initially in customer services then in the fraud prevention department, I decided I wanted to follow in Dad's footsteps as an adviser and joined the business in 2006. The early days working from the family home seem a distant memory now when I consider how far we've come. I love the job and it might get a little crazy at times but it's never boring. As the market for different types of mortgages have developed the business has adapted and we are far more specialised now as the Buy to Let market has grown and property portfolio landlords have had to rise to the challenges the industry has faced in recent years.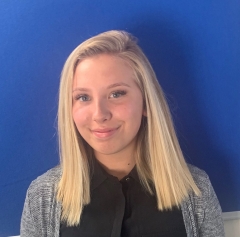 Trinity Ewing, Client liaison
Tel.
01206 586580
Email.
trinitywpfinanceme.com
Trinity is the newest member of a growing team but not for long as we continue to expand the operation. She has taken to the role like a duck to water, has a brilliant rapport with the clients and she is a pleasure to work with. We are lucky to have her as part of the team.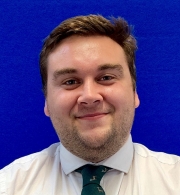 Isaac Hogarth, Mortgage Broker
Tel.
01206 586580
Email.
isaacwpfinanceme.com
I joined WP Property Finance in 2014 and whilst being trained for the role it soon became apparent to me that this was a career I wanted to pursue. I have learnt a lot about the industry since I've been here, it's always changing, and you must work hard to keep up, but I am fortunate to be working with wonderful people and we all get along like a big dysfunctional family. I have recently passed my CeMAP qualification and am currently undergoing further training to become a fully competent Mortgage Broker. I am always up for a challenge and will do my best to make sure your mortgage is dealt with as efficiently and professionally as possible.
Helen Swift, Senior Administrator (Adviser Support)
Tel.
01206 586580
Email.
helenwpfinanceme.com
My career began in customer services for a well-known furniture store. I moved on to administration work with a firm of Solicitors and Estate Agents. This worked well for me as I was promoted to run the letting department until I moved to France and started my family. After three years, we moved back to the UK and I worked in sales and accounts for a distribution company. Now, I have the pleasure of working alongside our professional advisers, providing administration support, submitting applications on mortgage protection and keeping a check on the compliance side of things.
Samantha Longbottom, Client liaison
Tel.
01206 586580
Email.
adminwpfinanceme.com
Sam is solid and reliable. She is a real asset to the business has a great personality and good sense of humour. However busy we get and sometimes it can get a bit crazy, Sam just calmly tackles whatever is put in front of her
Helen Dove, Client liaison
Tel.
01206 586580
Email.
contactuswpfinanceme.com
Helen brings a great deal of experience to the team having worked in financial services for more years than she cares to remember. Her enthusiasm and work ethic are a real credit to her and nothing is too much trouble.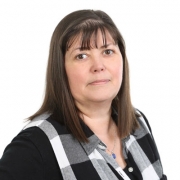 Ali Roper, Client liaison
Tel.
01206 586580
Email.
aliwpfinanceme.com
Ali is our latest addition to the team, she brings 18 years of industry experience working with Financial Advisers and Brokers. She will be working with our brokers to ensure we deliver the best possible service we can in what can sometimes be a difficult process. When not working for us Ali is an accomplished baker and runs her own celebratory cake making business.