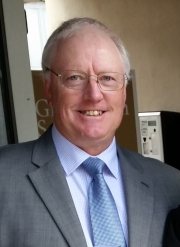 Tony Pomphrett, Managing Director
Tel.
01206 586580
Mobile.
07973 392260
Email.
tonywpfinanceme.com
I set up W P Property Finance Ltd in 2011 with my son David who has been with me since 2006. I have been in business for 44 years and financial services for 28 of those. In 2015, I took on the role of MD of Positive Property Finance Ltd. We continue to offer our services through the two brands providing advice and brokerage in the Specialist Property Finance sector. I believe people need and want good, honest, straight forward advice and it should be delivered in simple language that's easy for them to understand. Our clients know this and that's why they come back and recommend their friends and colleagues which I am grateful for. We work alongside other professionals and experts so, even if we don't know the answer, we will probably know someone that does. This year (2018) I celebrate 41 years of marriage to my best friend and wife Karen. She gave me four wonderful children and last year I became grandad to two beautiful twin girls and a grandson, we will probably spoil them because that's what grandparents do. I am immensely proud of my family and I include my staff as my extended family, they all do a great job.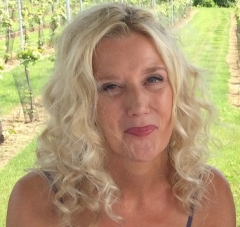 Claire Adams, Director (Operations)
Tel.
01206 586580
Email.
clairewpfinanceme.com
I began my career in London at the tender age of 17 and gained invaluable admin/secretarial experience working for large City corporations for 10 years. Returning to a local environment I continued my career working for a well-established wine company combining the perfect balance of my love of wine with my skills in admin! Now working closely alongside Tony and the rest of the team, I run the administration side of the businesses using my naturally friendly and helpful manner to ensure the stresses of dealing with lenders and Banks in the current mortgage market is significantly eased. No question is too minor!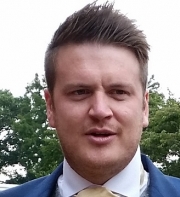 David Pomphrett, Director (Mortgages & Protection)
Tel.
01206 586580
Mobile.
07590 378452
Email.
davidwpfinanceme.com
After a brief spell working with a major high street Bank initially in customer services then in the fraud prevention department, I decided I wanted to follow in Dad's footsteps as an adviser. The early days working from the family home seem a distant memory now when I consider how far we've come. I have been qualified now for some time and work with clients on both sides of the business. I love my job and it might get a little crazy at times but it's never boring. In 2016 I got married and last year Emma gave birth to our son in November, so I no longer know what a full night's sleep is, we love him so much, he is the centre of our world. When I am not at work, my time is divided between my family, my football, and my involvement with the Robin Cancer Trust charity
Trinity Ewing, Client liaison assistant
Tel.
01206 586580
Email.
trinitywpfinanceme.com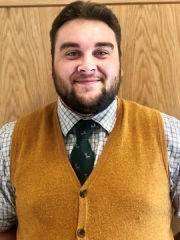 Isaac Hogarth, Senior Administrator (Adviser Support)
Tel.
01206 586580
Email.
isaacwpfinanceme.com
I joined WP Property Finance Ltd in 2014, originally in a junior administration role and whilst receiving further training, it soon became apparent to me that this was a career I want to pursue. I have learnt a lot about the industry, it's always changing and you must work hard to keep up but I am fortunate to be working with a great bunch of people and we all get along which is great. I now have the responsibility of making sure the applications are processed as quickly and efficiently as possible and this means I get to communicate with our clients on a daily basis, which is the best part of the job. I have been given the opportunity to develop my career and as I learn more about commercial finance, I am currently studying for my CeMap qualifications.
Helen Swift, Senior Administrator (PA)
Tel.
01206 586580
Email.
helenwpfinanceme.com
My career began in customer services for a well-known furniture store. I moved on to administration work with a firm of Solicitors and Estate Agents. This worked well for me as I was promoted to run the letting department until I moved to France and started my family. After three years, we moved back to the UK and I worked in sales and accounts for a distribution company. Now, I have the pleasure of working alongside our professional advisers, providing administration support, submitting applications on mortgage protection and keeping a check on the compliance side of things.
Samantha Longbottom, Client liaison assistant
Tel.
01206 586580
Email.
adminwpfinanceme.com
Helen Dove, Client liaison assistant
Tel.
01206 586580
Email.
contactuswpfinanceme.com